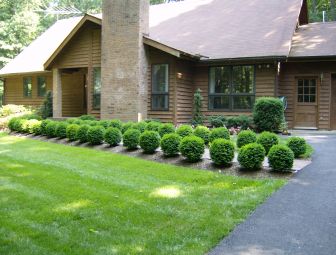 P & H Nursery is a sole proprietorship owned and operated by Pat & Harry Parr. The nursery is located near the historic town of Clifton, Virginia, a Washington, D.C. suburb.
We have 25 years of nursery experience specializing in boxwoods (14 varieties) grown on the premises. We also grow perennials and shrubs. We will provide personalized, knowledgable service to assist you in your landscaping needs.
Our business is always open. Select Contact Us and send us an email at any time, and we will get back to you as soon as possible.